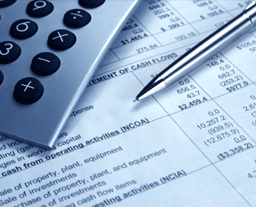 WPI Financial Services, with offices in Connecticut, Florida and Rhode Island, offers assistance to small and medium-sized businesses. For over 15 years WPI has provided a wide range of business and management consulting services. We pride ourselves on a collaborative approach to giving the client the full benefit of our diverse and comprehensive experience. We can quickly assess the problem areas and have the courage to make often unpopular but necessary decisions for survival and improvement. In addition to providing a quick diagnosis and timely objective recommendations, we also have the ability to bridge the gap between the Client's Management and financial institution. As turnaround specialists we can assist in re-structuring along with our crisis management skills.
WPI Financial Services is a correspondent for many banks. In addition to our consulting skills we offer programs that are specially designed for small businesses with debt capital needs from $200,000 to $5 million.
WPI Financial Services works closely with each Client to help secure a financial plan that allows the Company to get back on track. Because WPI has strong financing arrangements with other lending institutions it is just another asset we can offer should the need arise. Look at the types of loan programs we offer on the following pages.
Purchase a business
Purchase commercial real estate
Construction and renovation
Refinance debt
Purchase machinery and equipment
Business expansion